About us
We offer a huge amount of space to our guests. In addition to our restaurant, there is the "Salini Room" with about 50 seats for any kind of festivities. The "Salini Room" is named after a famous local artist. During the warm season of the year, our garden provides about 220 more seats in the shade of the sycamore trees. For our young guests there is a playground just outside the Restaurant.
The Salini room, particularly suitable for family- and company-parties.
In the center a self-portrait of Salini.
Our cider tastes the best in the garden.
Our restaurant under the patronage "Klaane Sachsehäuser" Balser Wagner (center).
As in the old days, so today: Family Wagner makes you feel at home (right)
The selfmade cider, that makes you feel so good since 5 generations,
is stored in oak barrels.
You want to book a table?
Gallery
Since 1886 the "Klaane Sachsehäuser" has been known for its hospitality and good times.
We are famous for our homemade "apple wine" (cider) and our typical Frankfurt style of cuisine.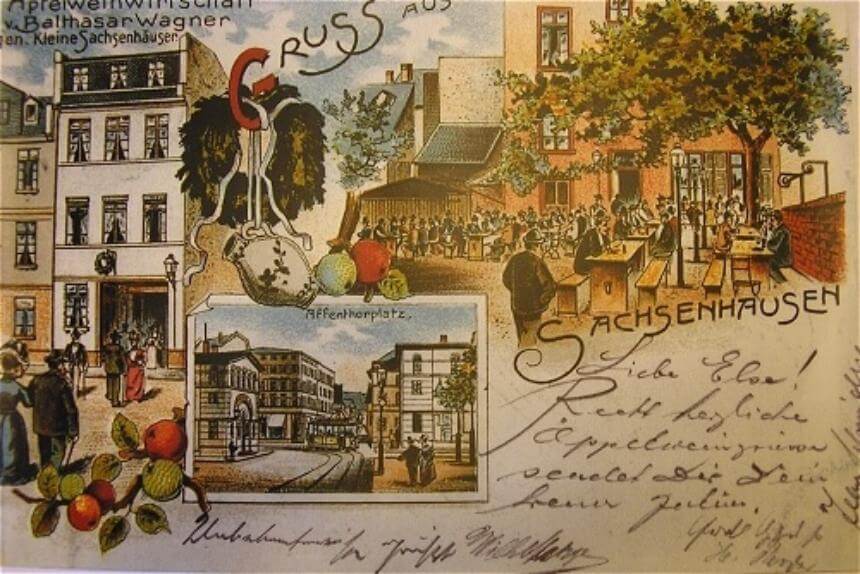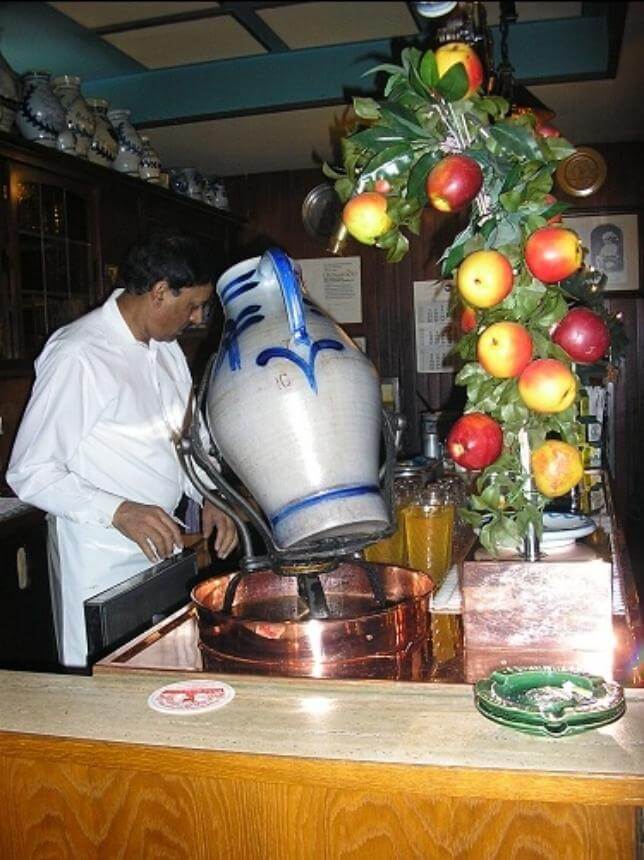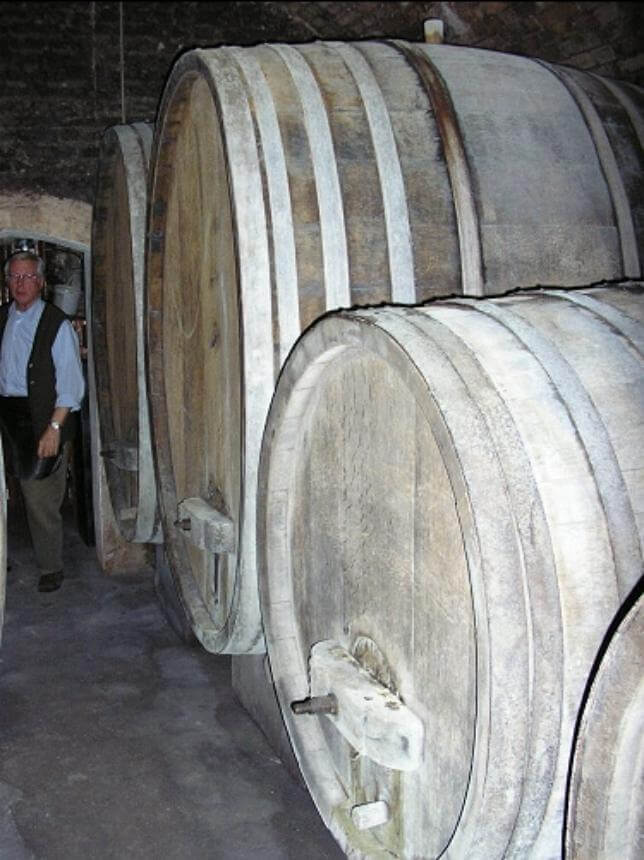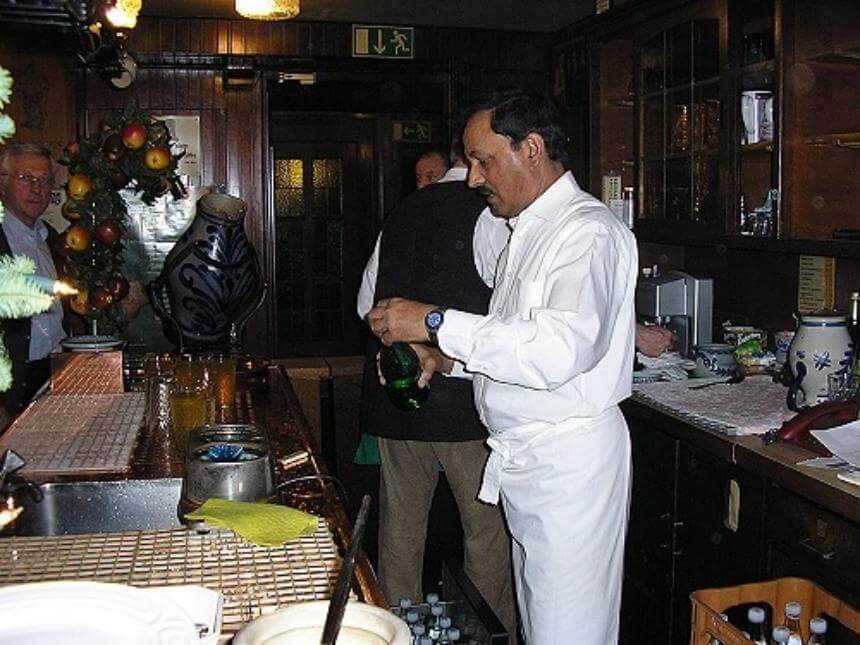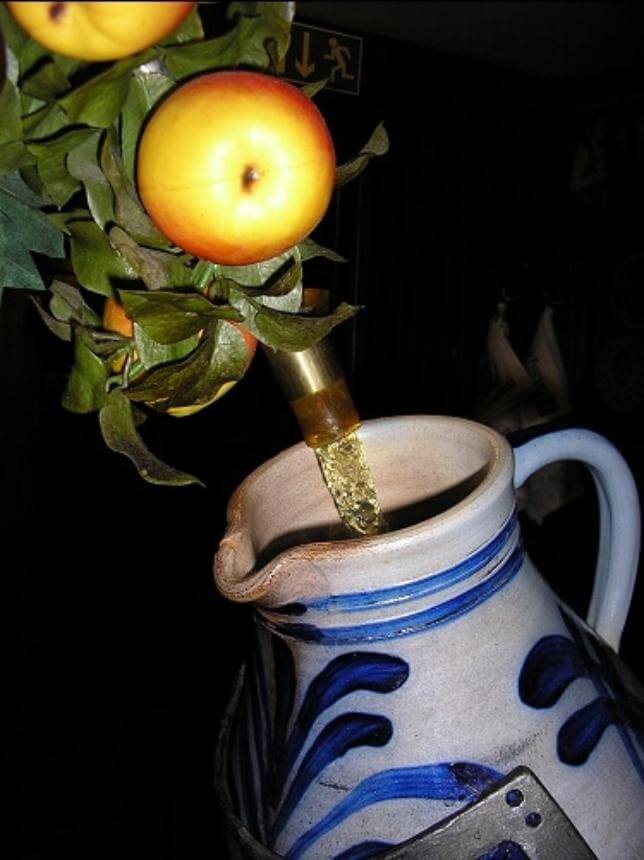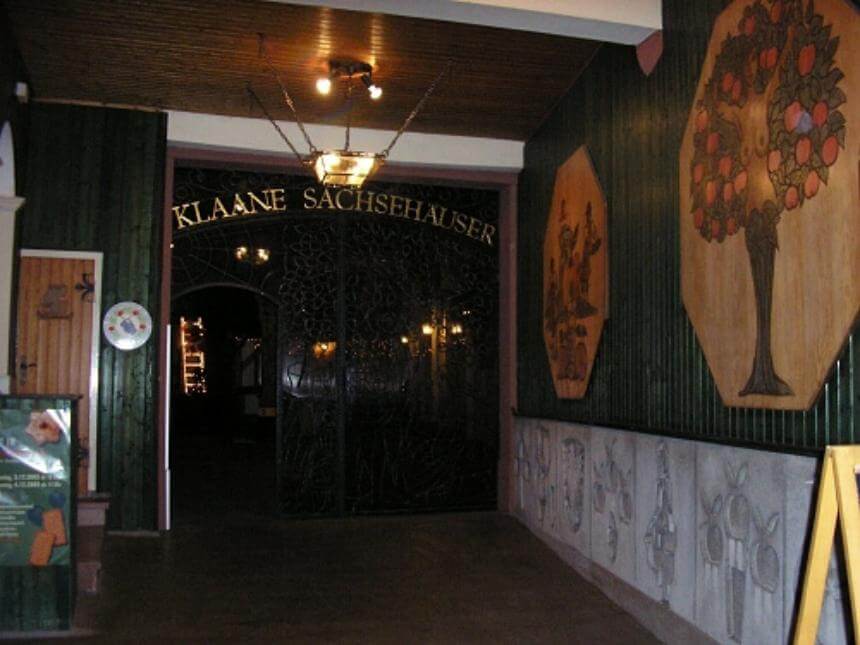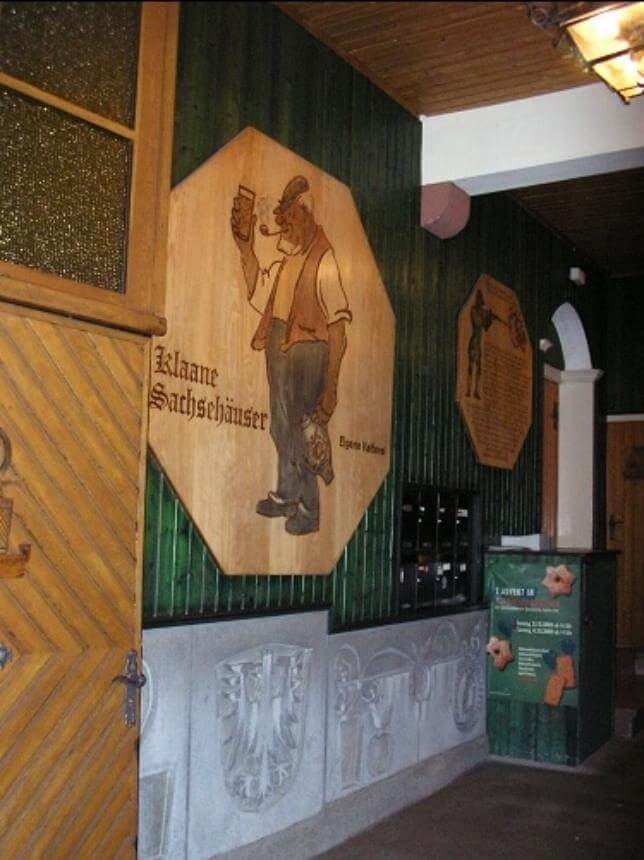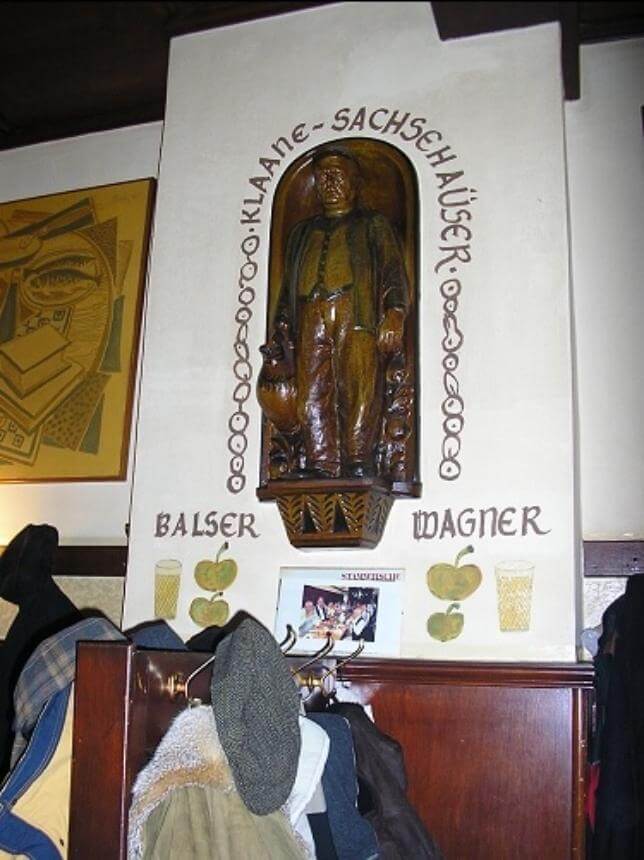 Reservation
gladly take over your reservations
Phone:
0 69 - 61 59 83
in contrast to
Please note our opening hours:
Daily from 12 am to 12 pm
How to find us by car or public transport:

Parking garage "Alt-Sachsenhausen", Walter-Kolb-Straße/Dreikönigstraße From there, it's a 5 minute walk

By bus (lines 30 and 36 (from downtown Frankfurt) in direction "Sachsenhausen – Hainer Weg" to station "Affentorplatz".

By Metro (S-Bahn) Lines S3 – S6 Direction "Langen/Darmstadt" or "Frankfurt Süd" to station "Lokalbahnhof". From there, it's a 5 minute walk to the Affentorplatz